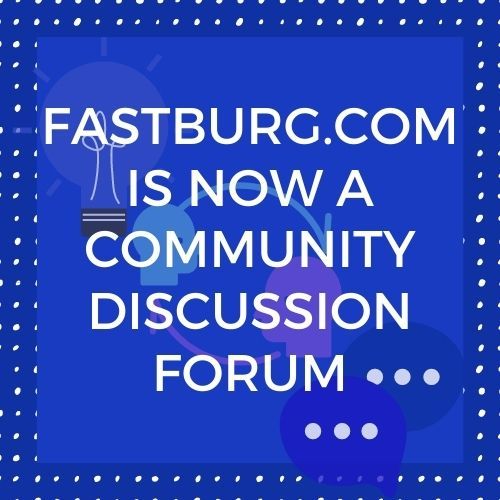 ​
We are very glad to inform you all that our website fastburg.com has completely ditched wordpress as a content management system. (We did the migration at 16th March 2021)
Currently we are using our new community based software at fastburg that is aimed at writing and publishing articles/blogs and having outstanding community features at the same time.
But why this huge migration apart from those features mentioned?
Our website fastburg.com that we made at late 2019 has seen a lot of struggle during the days.
Since we were using wordpress, we faced a lot of security issues. Our website had been hacked several times and all of our valuable works were gone since we didn't had any backups back then!
Another reason is despite having the latest and greatest SEO features made for WordPress we always felt that managing a wordpress website is really not so easy at all. Because it had lots of issues, and posting an article using a mobile phone was really annoying!
Using a mobile phone to write articles before was possible, but with less features to write properly and the default interface for mobile was really messy for us. We often need to travel due to work or study purposes, so we couldn't carry any big devices such as laptops and tablet. Using a smartphone is more convenient and easy for us, and to be precise, we spend most of our internet browsing time on mobile phones.
The New Fastburg.​
But now everything should work perfectly. We made fastburg with the aim to be 100% mobile friendly as well as full desktop support.
Now you will be able to
write
or
share
your own article
without any restrictions,
have conversations
with each others,
discussion
at the forum sections,
like/react
or
reply
to post to show your opinion and feeling, ability to
follow
and
send message
to each other and many
more features
.
You may explore to see the changes!
As our website fastburg.com is now community focused, you may suggest us anytime for new features or any feedback. Our team will work accordingly to that. We always appreciate good ideas and innovation!
- on behalf of Fastburg team, Rasel Mondal.