Dear webmaster, You Have you encountered the following error in Google Webmaster tool. The error Says
Search Console has identified that your site is affected by 1 AMP issues:
Top Errors
Errors can prevent your page or feature from appearing in Search results. The following errors were found on your site:
Referenced AMP URL is self-canonical AMP
We recommend that you fix these issues when possible to enable the best experience and coverage in Google Search.

I will explain step by step guide to solve this error.
What is Referenced AMP URL is self-canonical AMP Error?​
his error may surface when a site is providing a paired AMP experience and external factors could be altering the way the <link> tag is rendered on your canonical (non-AMP) page or interfering with the way the AMP version of the page is served.
How Detect The Error?​
1. Login to
Google Webmaster Tools
2. Test your Page at Google Webmaster Url Validator.

3. You can also Check AMP Status here at
GOOGLE AMP VALIDIATOR
Why This Error occurs? ​
This Error mainly occurs mainly conflicts between SEO PLUGIN (Yeost/Rankmath or Others) with AMP plugins or with Fourm/Plugins which does not support AMP.
How to Solve Referenced AMP URL is self-canonical AMP Error?​
Step :1 SEO PLUGIN AMP SUPPORT DEACTIVATION
You need to turn of your SEO PLUGIN AMP SUPPORT. I will show for Rankmath. The process is pretty similar to other SEO plugin such as Yeost. If you don't know just comment i will create new Post to explain it.

Now Turn off AMP support
Step 2: AMP For Non supported Pages
In your AMP setting Close AMP support for Pages.
I will discuss for AMP wordpress official plugin here.
AMP> Setting> Advanced setting> Supported templated> turn off for pages.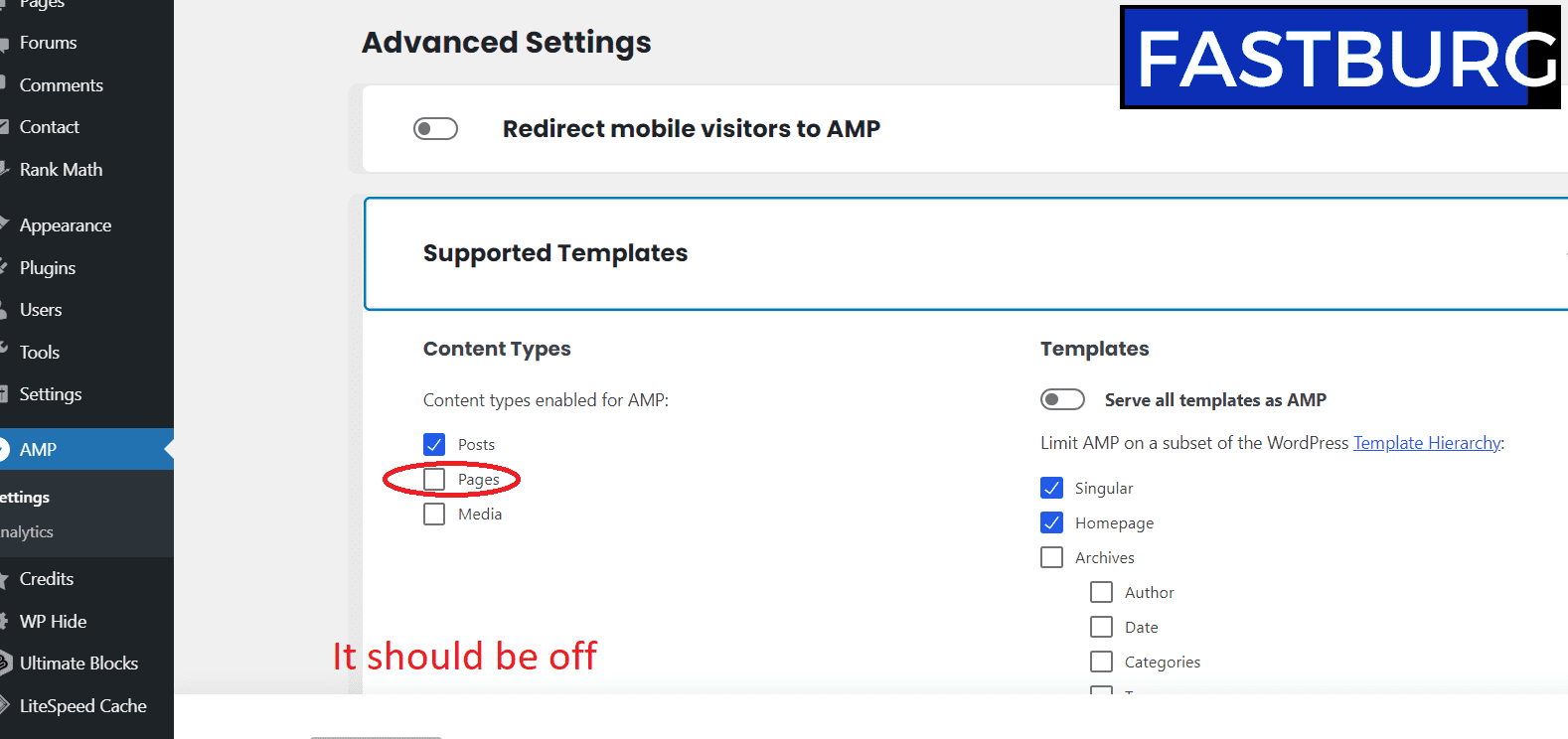 Fixing Referenced AMP URL is self-canonical AMP Error​
After completing the above steps check your site at
Google amp validator
. If everything is good submit your site at webmaster for validation.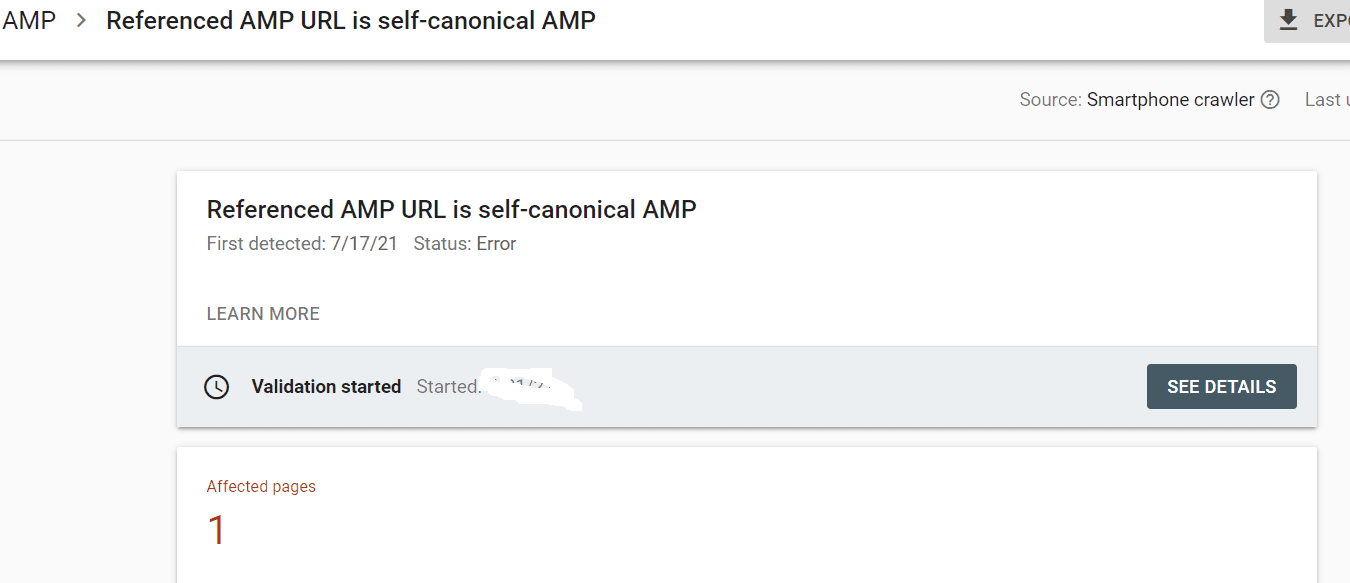 Let me know in comments if this work to solve Referenced AMP URL is self-canonical AMP Error in Google Webmaster.